APK has camping equipment that members (membership fee 10 €) can rent for their own trips. There are e.g. tents (2), Trangias (3), sleeping pads and sleeping bags for rent. You can find the rental conditions and prices below. If you are interested in renting equipment, you can fill in the equipment rental form at the end of this page.
Rental terms and conditions
The renter undertakes to take good care of the equipment and to collect and return it at the agreed time. In case of problems, please contact the contact person as soon as possible. If the equipment is returned dirty or broken, the renter is obligated to pay the price indicated in the replacement price list.
Rental prices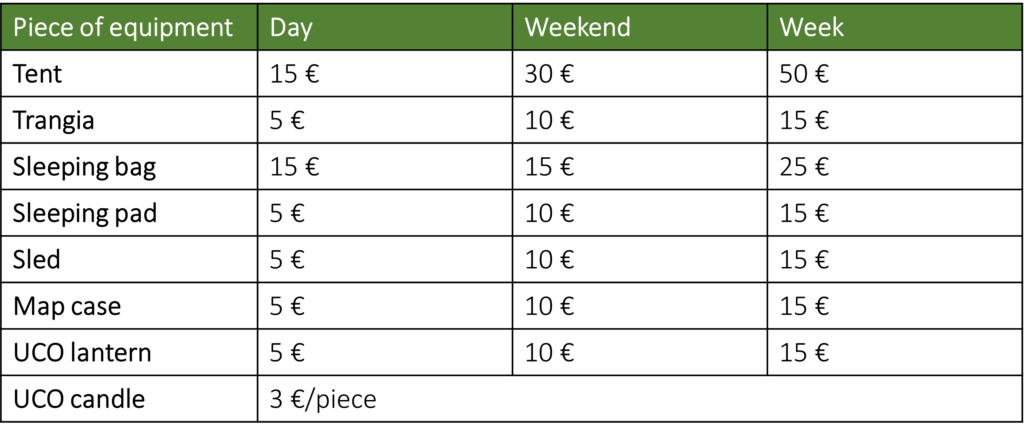 Replacement prices
The items must be returned in the same condition as they were rented. In the case of broken items, the renter must pay the compensation price according to the table below. If only a single part is broken or lost, the renter can purchase the corresponding part or pay the association a price agreed on a case-by-case basis. If an item is returned dirty, the renter must pay a 50 euro washing fee.